Service & Repairs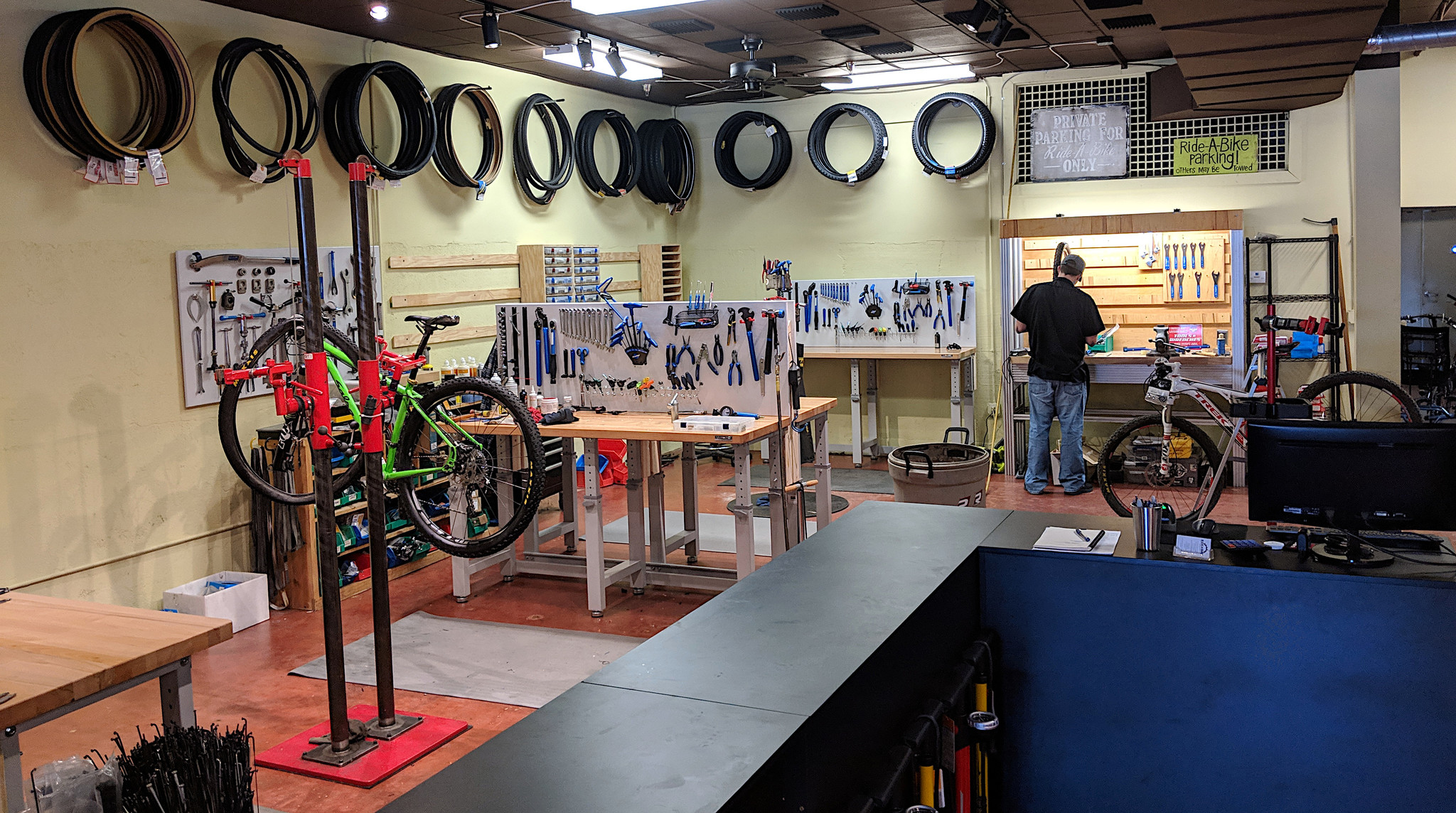 It's a fact: bicycles are mechanical in nature and wear as they are used. Maintenance and repairs are a big part of enjoying your ride. If something doesn't seem right about your bike or is not working how you expect, bring your bike to us and let us take a look. Estimates and discussion are free.
Tune-Up packages are designed to adjust and maintain an already working bicycle at a more economical rate than ala carte. Worn out parts can't be tuned up and we can't adjust rust! :) Most bikes need an annual tune-up at the minimum. 
Repairs address replacing worn, damaged, or missing parts. Repairs are available ala carte or in conjunction with a tune-up package.