Service & Repairs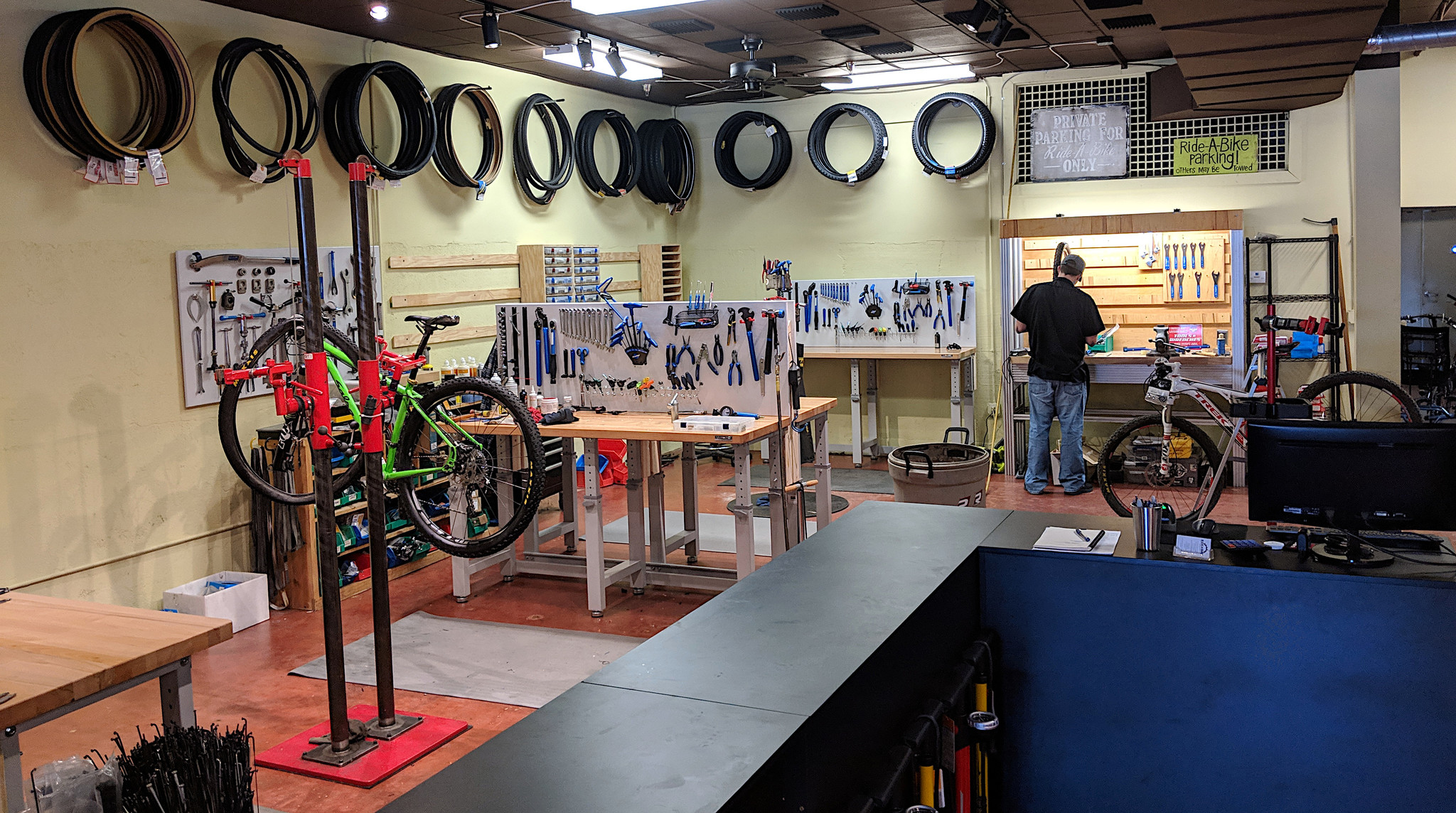 It's a fact: bicycles are mechanical in nature and wear as you ride them. Maintenance and repairs are a big part of enjoying your ride. If something doesn't seem right about your bike we'd be happy to take a look. Estimates and discussions are free.
Tune-Up packages are designed to adjust and maintain an already working bicycle. Most bicycles need an annual tune-up at the minimum. 
Repairs address replacing worn, damaged, or missing parts. Repairs are available ala carte or in conjunction with a tune-up package.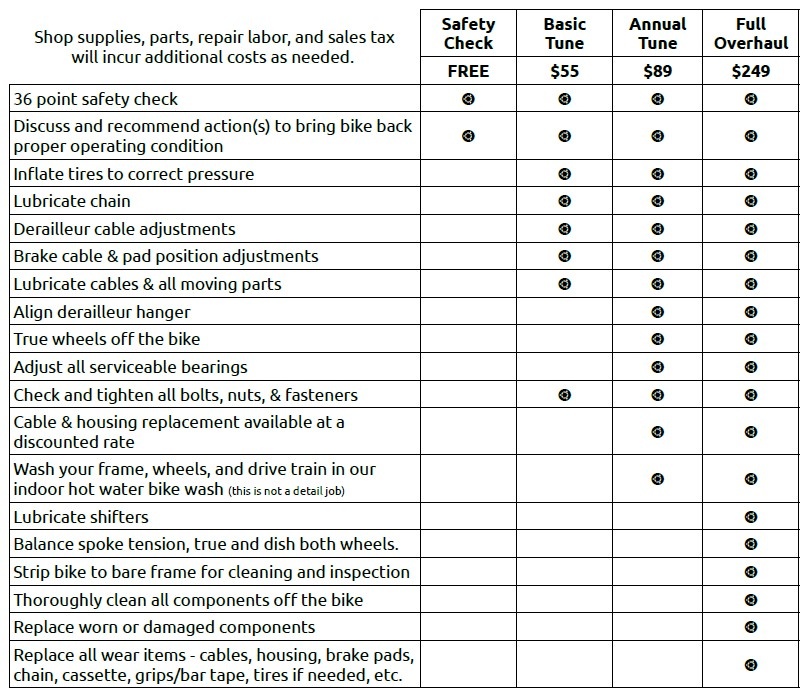 Individual services include (but are not limited to):
Flat repair $10-13 + parts + tax
Gear cable replacement $26-40 + parts + tax
Gear adjustment $23
Brake cable replacement $23 + parts + tax
Brake adjustment $23
Hydraulic brake bleed $35-57 + parts + tax
Wheel true $23-42
Spoke Replacement $40-46 + parts + tax
Custom wheel builds $70-90 + parts + tax
New bike assembly (Road/Mountain/Gravel/with gears) $125 + tax
New bike assembly (Single speed/coaster/BMX) $77 + tax
Box a bike for shipping $110 + tax
Fork service $115 + parts + tax
Shock service $67 + parts + tax
Full suspension frame pivot service $115-230 + parts + tax
The prices above are based on typical job times. For a more accurate and free estimate, please bring your bike to the store. We'll be glad to inspect your bike for safety and performance concerns and then discuss options with you.
Please note that we do not work on any bicycles that have been converted to or are powered by internal combustion engines.